Monitoring Over Live Energized Systems (M.O.L.E.S)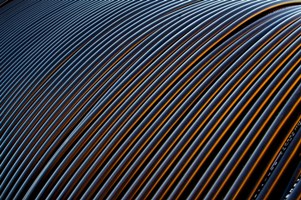 Advanced Spread Spectrum TDR technology is well suited for inclusion in existing systems to provide another level of monitoring for electrical conditions on energized cables. To enable these applications T3 Innovation is designing self-contained processing "engines" that can be modified for various levels of processing power for different information needs. These "engines" can be custom fitted with external communications, power or reporting modules, depending upon customer needs.
For engines that must remain in remote or far end locations of cable systems we call these M.O.L.E.S. M.O.L.E.S are attached directly to installed cabling and designed to act independently within a cabling system to report or transfer information to embedded TDR engines for further processing. These two varieties of modules can combine or work separately to construct a Dynamic TDR environment that provides a continuous, 24 hour a day, uninterrupted view of cable conditions, fault locations and "events" that may affect the cable overall capability.
General M.O.L.E.S description and preliminary specifications
MOLES will be self contained modules that use either internal power, parasitic power or system power. The housings will be sealed and modified to fit into custom system application spaces. Encapsulating the ASIC Live Wire Test Lab chip along with selected processors of various power and capabilities then adding relevant Interconnect and Output ports gives T3 Innovation the ability to offer a complete line of product with various levels of performance depending on what the end use customer needs for their respective applications.
Porting the ASIC chip to work on various processor set ups will make it easier to increase or decrease the amount of information that can be accessed and customize each module series for specific needs of customers.
M.O.L.E.S characteristics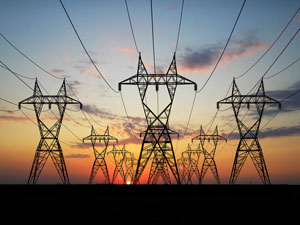 Core Module:
Consists of a LWA1001 ASIC, embedded processor, switching power supply and associated discrete parts. This set up is capable of monitoring a circuit if DC power is available. The Communications interface can be async serial, USB, CAN, 1 or SPC, depending on the application and information needed from the module.
Vin:4~10V DC, 300mA max@ Vin min (TI TPS62056)
2~5.25V DC, 550mA @5V in (TI TPS63001
Power module:
The power module, which supports the Core Module, adds a battery, charging circuitry, battery " gauge" and AC power supply(Wall adapter) or some portion of these facilities.
Communications Module:
Various versions for support of both wired and wireless standards such as Wi-Fi, Ethernet, ZigBee or cellular modems are available. This module has its own processor to support the communications protocol selected.
General Configuration Information
M.O.L.E.S will be able to interface with customer reporting systems as well as offer on-board reporting capabilities as specified.
M.O.L.E.S can be sealed and protected from environmental vagaries of all types, water, dust, pressure and EMI.
M.O.L.E.S integration into existing systems will be aided with software development and support from T3 product integration teams.
Please
contact
T3 Innovation Engineering Support for full details on designing and producing custom SSTDR engines and M.O.L.E.S for your specific applications.