Cable Theft Prevention in Street Lighting Systems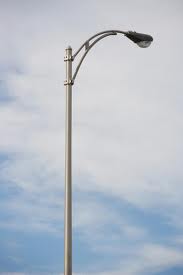 Utilities and contractors install and maintain street lighting systems that keep the roads and neighborhoods safe and well lit. All of these street lighting systems have one thing in common, Cable theft issues. The high cost of copper and the present economic conditions have engendered a rash of cable thefts that are reported every day. Not only does the theft of cable from between light poles and distribution boxes cost utilities and cities hundreds of millions of dollars annually but the safety issues surrounding the theft of cable that is energized and carrying lethal amounts of voltage and current are many and complex.
T3 Innovation is working on a solution for this pressing problem and it is in the form of remote monitoring modules that we call M.O.L.E.S or Monitoring Over Live Energized Systems. M.O.L.E.S can be installed in wiring systems to Detect and Locate cable "events" such as disconnection, cutting, hacksawing etc. while the cables are energized. In some cases the sensitivity of the SSTDR technology is so precise that even the removal of a pole housing cover can trigger an alert and pinpoint a location of unauthorized intrusion.
Advanced SSTDR technology makes these capabilities possible and T3 Innovation is committed to work with utilities and large contractors to make this an integral part of every street lighting system. The Safety and Security benefits of M.O.L.E.S modules is compelling and will change the way owners of street lighting systems both manage and monitor their lighting in cities and roadways.
For help in stopping cable theft and making your street lighting system safer please contact T3 Innovation for more information on how we can help.